This picturesque town in the Garnock Valley has a number of charming locations to choose from when it comes to picking a venue for your event. Perhaps you would love to host your event in a less traditional setting, but you are concerned about the logistics of finding a catering company who can provide you with a high standard of food in a more unusual setting. If this sounds familiar, then the Hog Roast Beith team are here to help.
Not only can we treat you to the best hog roasts in Beith, we are also able to supply restaurant-standard food in any type of indoor venue or outdoor setting in Beith. Our compact yet versatile cooking equipment can be used in any type of environment and our adaptable catering team have the skills and experience to provide impressive catering services in any location. Not only that, we are committed to making every part of our varied menus from scratch on-site and we only ever use the best ethically reared meat and locally sourced ingredients in all of our freshly made dishes.
Providing The Best Hog Roasts In Beith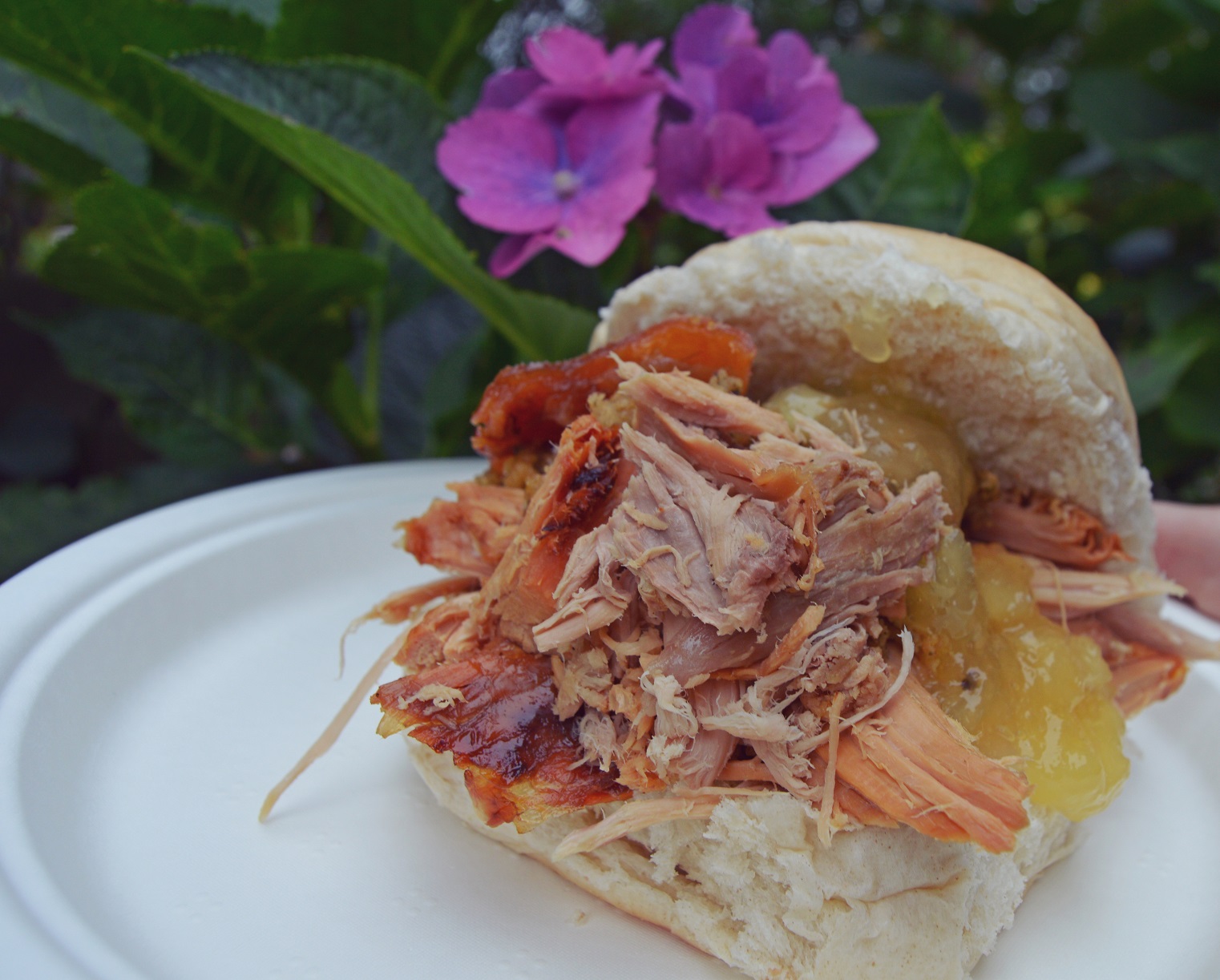 From wedding receptions and family celebrations to office parties and community events, the Hog Roast Beith team have buffet and 3 course meal menus for all occasions. All of our menus include an exciting variety of dishes that cater for different tastes and diverse dietary needs, including a selection of alternative slow roasted meats, as well as a range of meat, dairy and gluten-free options.
If you are planning a more formal gathering, one of our elegant 3 course meals is ideal for special occasions. We can supply full table service provided by our own events team and if you would like to have an extra-stylish start to your party, we can also greet you and your guests with a canape welcome reception.
When it comes to event catering in the Bleith area, the Hog Roast Bleith team have all bases covered thanks to our highly adaptable approach, our ability to provide varied, freshly made menus in any location and the professional and polished level of service that we offer from beginning to end.