Hiring a hog roast machine from Spitting Pig Lanarkshire couldn't be easier. Whether you own a hotel, a pub, a cricket club, or simply just enjoy cooking yourself and want to have a hog roast at your garden party, then hog roast hire is a great option.
Hog roasting is a very popular catering solution and in Ayr we aim to make hog roasts accessable and affordable to all. At a cost so reasonable that you will be shocked to hear, what better time to try your hand at hog roasting.
Event Catering Made Easy
Ever thought that hiring a caterer is too expensive, yet you are still wanting the professional aspect to make a great impression on your guests? Hiring a hog roast machine from us is the solution to all of those issues! A hog roast is perfect for any type of event and to make it even easier we will provide you with a pig, a gas can and even deliver the machine to your door. When delivering the machine, free of charge, our expert hog roasters will tell you everything that you need to know to cook the perfect pig.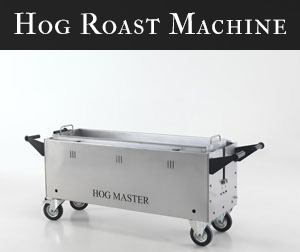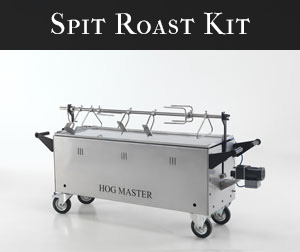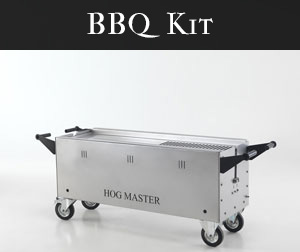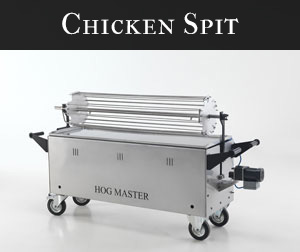 With our range of machines that are available for hire, your opportunities are endless when it comes to catering for your guests. Our machines are capable of cooking for a small private garden party in Peebles with 20 guests to a large corporate event in Glashiels holding over 300 guests. It is completley up to you how you choose to use the machine, you can cook two different types of meat, use our chicken spit, hire our BBQ set or even cook your side dishes while the meat is roasting. Our machines are very diverse yet you will be surprised at how easy they are to use.
Due to the variety in demand for our hog roasters we have a selection of hire packages available to suit your needs. You may only need the hog roaster for a day, maybe a week or even a month, but hiring a hog roast machine in East Kilbride is more popular than ever, and we know why – a hog roast is a great theatre piece for any party and it tastes fantastic!
For both private and commercial use hog roasts are a great attraction and we know from experience that it doesn't matter what the event, but when a hog roast is present the guests are always drawn in. There is something special about watching a hog roast and the unique delicious smell it creates. It really brings on the hunger and excitement ready for serving.
Why not enjoy a succulent hog roast DIY style, and best of all your guests will be left amazed at your skills! We know that you will enjoy it so much you will be finding an excuse to hire another hog roast machine.
Contact us today to find out more about our brilliant hire packages.