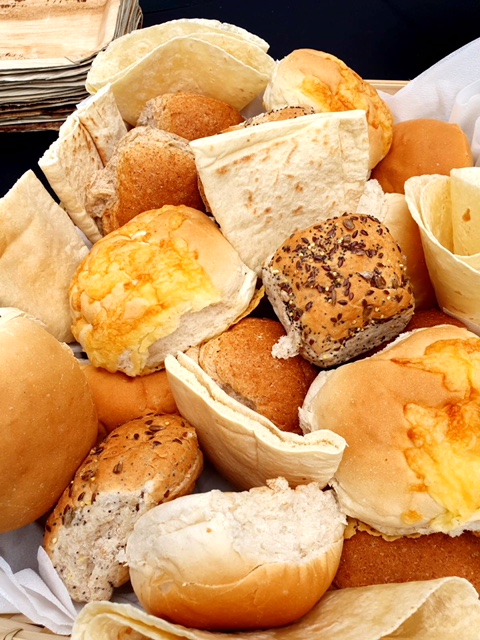 If you have decided that a hog roast would be a great catering option for an event you are organising in Erskine, you will certainly be in for a treat if you hire the Hog Roast Erskine team to provide it. We are the leading suppliers of hog roast catering solutions in the local area and we can guarantee that you won't find tastier or higher quality pork anywhere else on the south bank of the River Clyde. Our meat is carefully selected from the best ethical food producers and given the time and care it deserves to ensure it is falling of the bone by the time it is ready to be served. Our hog roast chefs are all highly experienced and utilise our state-of-the-art cooking equipment to maximise the natural quality and flavour of our superior pork.
If you have guests with different tastes and dietary requirements, you don't need to worry about them going hungry either. Our trademark pork is far from the only thing that we offer, and we are continually developing our menus to ensure we meet the needs and expectations of all of our diners.
Great Food for all Occasions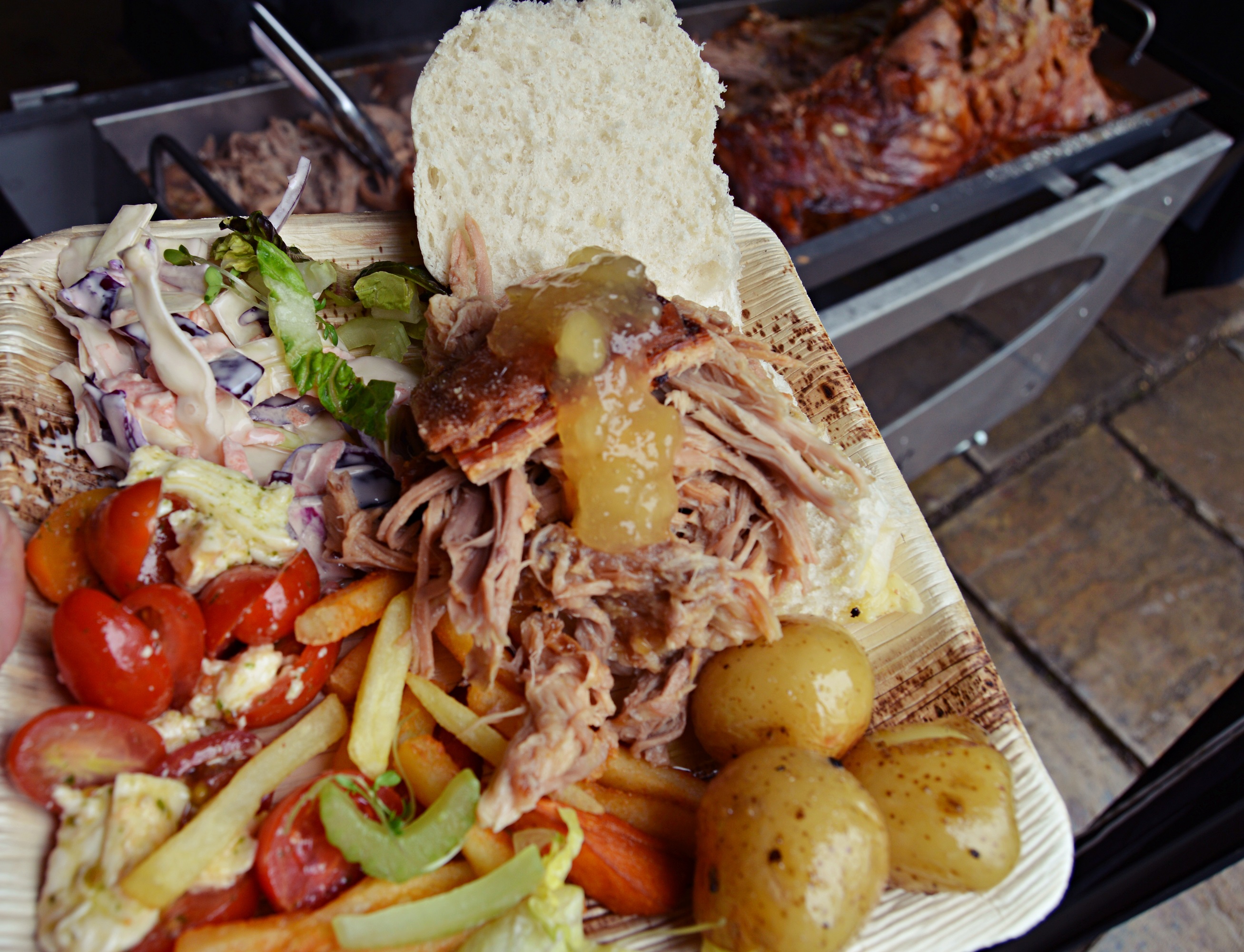 If you would prefer a second meat option, you can choose from a range of tempting options including sirloin of beef, free range chicken and spring lamb, as well as our modern take on barbecue favourites. The Hog Roast Erskine team are also able to provide creative meat, dairy and gluten-free dishes and we are more than happy to make any necessary adjustments to your menu to meet individual needs.
All of our dishes are prepared from scratch on-site using locally sourced ingredients that are just as high in quality as our meat and served to you in the style that best suits the style of your event – whether you would prefer a sociable buffet for a birthday party or a more formal 3 course meal with table service for your wedding reception or special anniversary celebration.
The Hog Roast Erskine team can provide you with a superior hog roast experience for any event in the area, as well as varied and inventive menus that will meet everyone's needs.