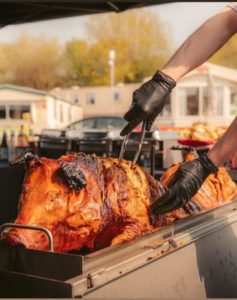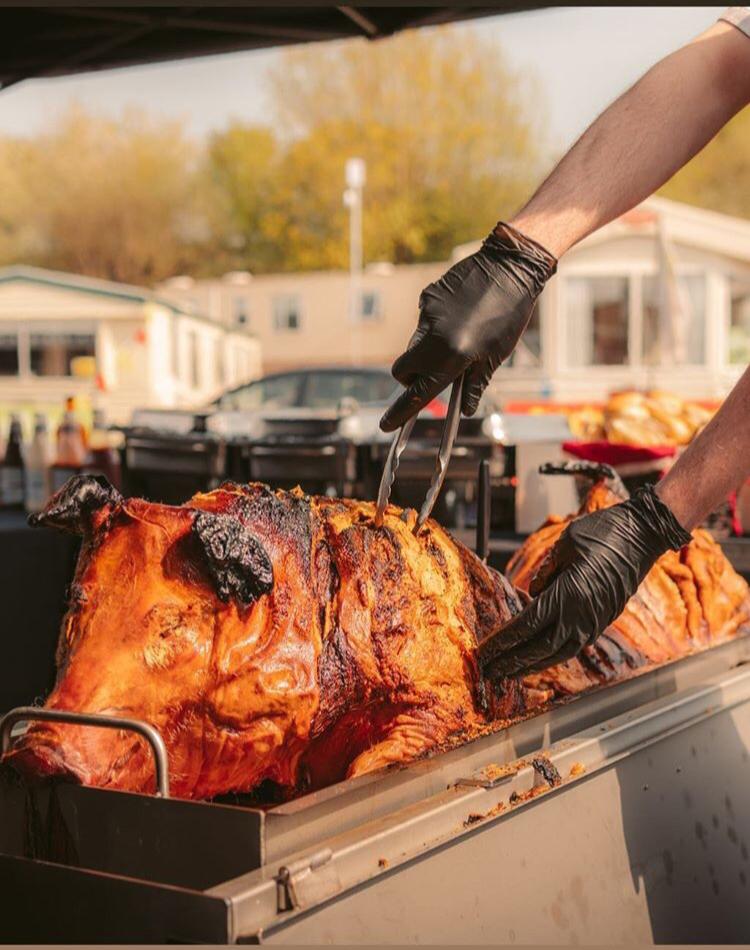 Greenock is a port town on the Firth of Clyde that is easily identifiable by its distinctive anchor-shaped war memorial, which commemorates the explosion of a French boat off the coast of Greenock during World War II. Greenock was a sleepy fishing village until its rapid expansion led to it becoming the first dock of the Clyde in 1711 and all of its maritime achieves are documented in the town's Custom House Museum.
Today it has a mixture modern and original Victorian architecture, most notably the town's 265 foot tower. The town is famed for having the world's first Robert Burns Club, which first formed by actual acquaintances of the Scottish poet. It is also the birthplace of Scottish steam engine pioneer and inventor James Watt whose contribution was responsible for the rapid development of the Industrial Revolution. There is a statue of Watt marking the place he was born, and the town's college is named after him.
Above the hustle and bustle of the town is Greenock Cut, an aqueduct that boasts far-reaching views of the Clyde and it is on the list of the top 50 walks in Scotland.
Hog Roast Catering in Greenock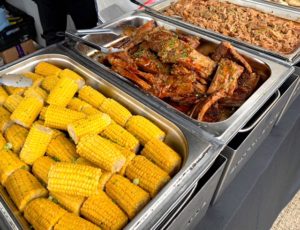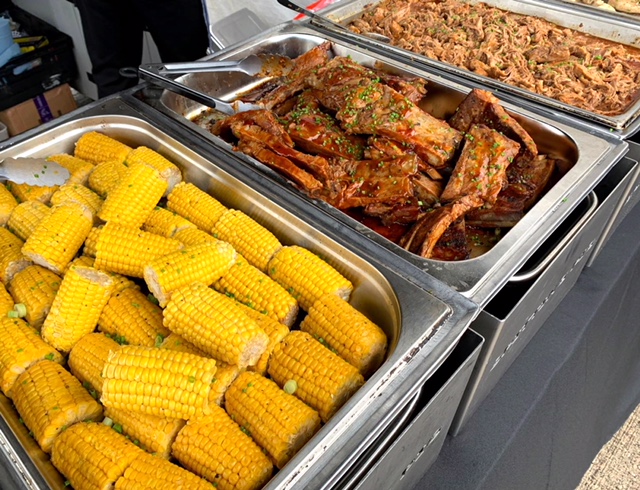 Greenock has been a town of innovation throughout its history and here at Hog Roast Greenock, we have always drawn a lot of inspiration from this thought when it comes to our own culinary achievements. Thanks to our intelligently designed hog roast machines, skilled Chefs and multi-faceted menus, the Hog Roast Greenock team are able to provide the most superior hog roasts in the area, and a lot more besides. We are always thinking of new ways to delight our diners and we always succeed.
If you are looking for a great caterer for a Burns Night celebration who can provide wholesome, heart-warming food, a corporate buffet for a harbourside company gathering or wedding breakfast served with finesse in one of Greenock's grand Victorian buildings, we are the only hog roast catering company in the local area with the expertise, experience and imagination to pull it off. There are not many mobile caterers who can blend in to any environment or cook in any location, but the Hog Roast Greenock team do it day after day at every event we are involved in.