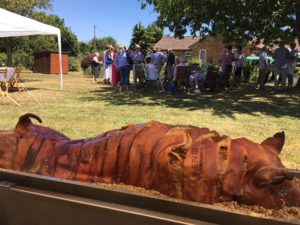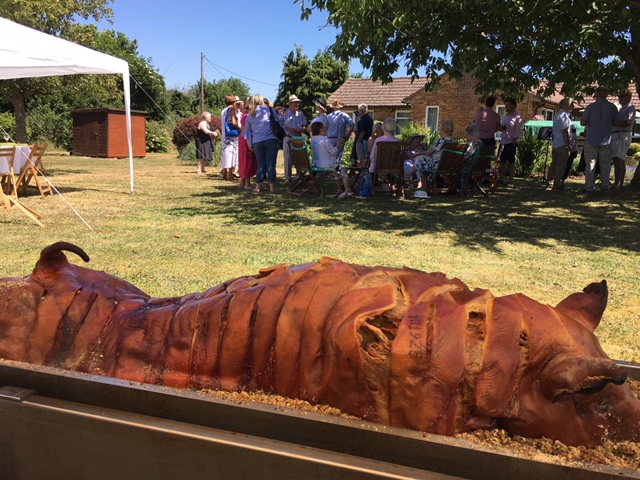 Johnstone may be the birthplace of excitable celebrity chef Gordon Ramsey, but you'll be pleased to know that here at Hog Roast Johnstone, we have a much calmer approach to catering! We are the most experienced suppliers of hog roasts in the area and we have spent the best part of 30 years providing slow-roasted meat of unrivalled quality.
We only ever select the best ethically-reared pork and have the most advanced cooking equipment available on the market, as well as a highly skilled catering team. This allows us to deliver exceptional results time and time again and enables us to cater for any type of event, regardless of location or the number of diners we are feeding. Not only to we offer the best hog roasts around, we also have a diverse selection of different menus and service styles that are ideal for any type of event, from food festivals to family gatherings and stylish wedding receptions.
Diverse Menus To Suit Any Event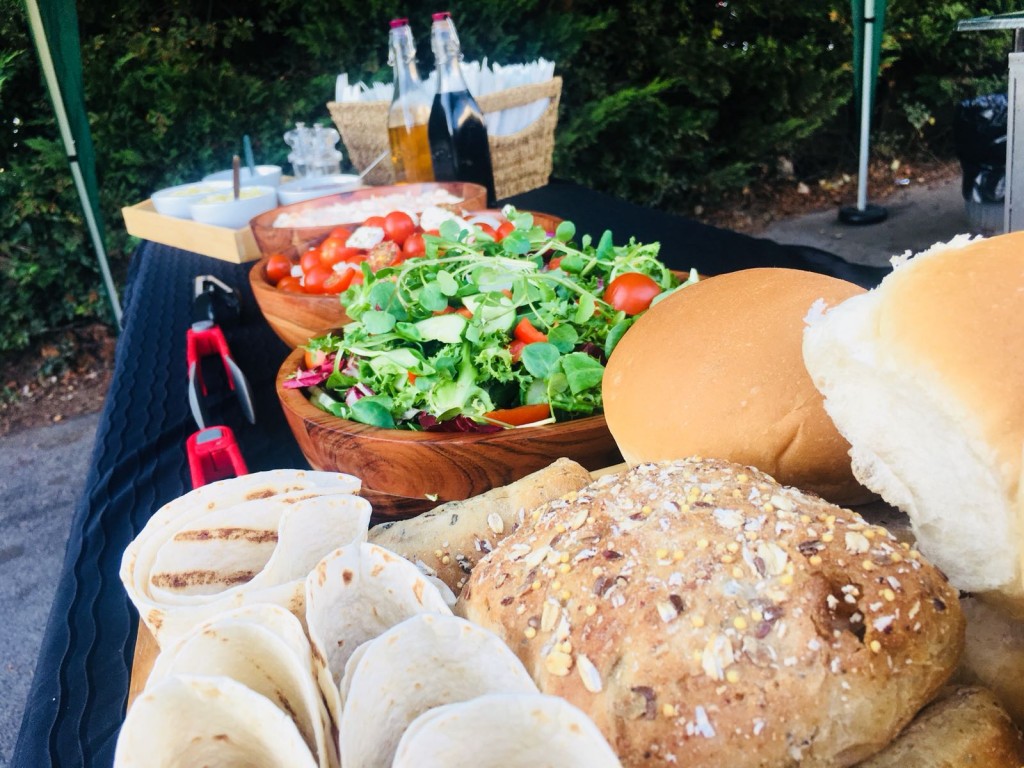 Although our premium pork is our pride and joy, we realise that we need to continually develop our menus in order to appeal to the increasingly diverse tastes of contemporary diners. The slow-roasting method produces fabulous results of any type of meat, which is why we can also offer you everything from sirloin of beef to whole roasted organic chicken, tender spring lamb and festive turkey.
Our buffet and 3 course meal options also include a vast array of vegetarian dishes and a wide choice of different flavour combinations that cater for both traditional and more exotic tastes. To ensure everyone's dietary needs are met, we are happy to alter any of our dishes accordingly and provide gluten and dairy-free substitutes if necessary.
When it comes to selecting a menu for your event, you certainly won't be struggling to find something that pleases everyone. Your only dilemma will be deciding which of our many delicious dishes to choose! Regardless of which menu you opt for or how many courses you have chosen, all of your dishes will be freshly made on site on the day using the best locally-sourced ingredients, including all of our starters, sides, desserts and canapes.
If you want the best pork in the area and an impressive choice of well-crafted dishes for your special occasion, do not hesitate to get in touch with us here at Hog Roast Johnstone.