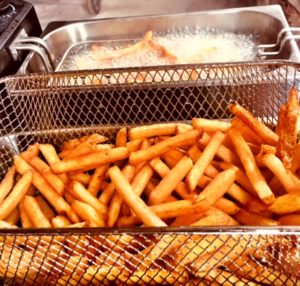 The Ayrshire town of Kilmarnock has several claims to fame- not only did it used to be the home of Johnnie Walker whiskey, it was also the place where Scottish literary icon Robert Burns had his first poetry collection published. The people of Kilmarnock were so proud of this, that they erected a statue of Burns in 1879, which today is part of the largest monument to the poet in the whole of Scotland. It was unfortunately partially destroyed by fire in 2004, but the statue was subsequently restored, and a modern visitor's centre was constructed, which is also a popular venue for weddings and corporate events.
More recently, Kilmarnock has become known for the success of their football team after they beat Celtic in the 2012 Scottish League Cup, and for its notable links with popular culture. It is the home town of rock band Biffy Clyro, and Dean Castle Country Park was used as a filming location for the television series Outlander. The 14th Century Dean Castle is another popular wedding venue in Kilmarnock and the extensive woodlands surrounding it offer ample opportunity for peaceful walks and viewing local wildlife.
The Best Hog Roasts in Kilmarnock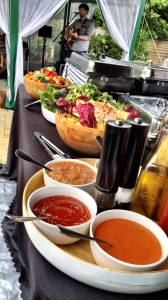 Kilmarnock certainly has a lot to offer, and here at Hog Roast Kilmarnock, so do we. We have an ever-growing repertoire of events we have catered for in the area and we have menus fit for all occasions. Whether you are hosting a Burns Night Bash and require a hearty menu of locally-sourced fare, an elegant wedding reception in the grounds of Dean Castle Country Park, or a corporate event at the football ground, we've got it covered. Our menu ideas are as fresh and exciting as the ingredients we use and our adaptable approach to catering makes us the ideal option for any kind of special occasion.
The people of Kilmarnock cannot get enough of our hog roasts and we have a long list of regular clients who consider us the number one option whenever they are hosting an event of any nature. The Hog Roast Kilmarnock team love how varied our job is, both in the menus we provide and the locations we find ourselves cooking in. We take pride in exceeding our clients' expectations on a daily basis and delighting the residents of Kilmarnock with the superior quality of our food and service.