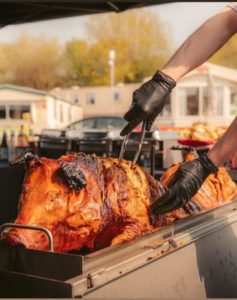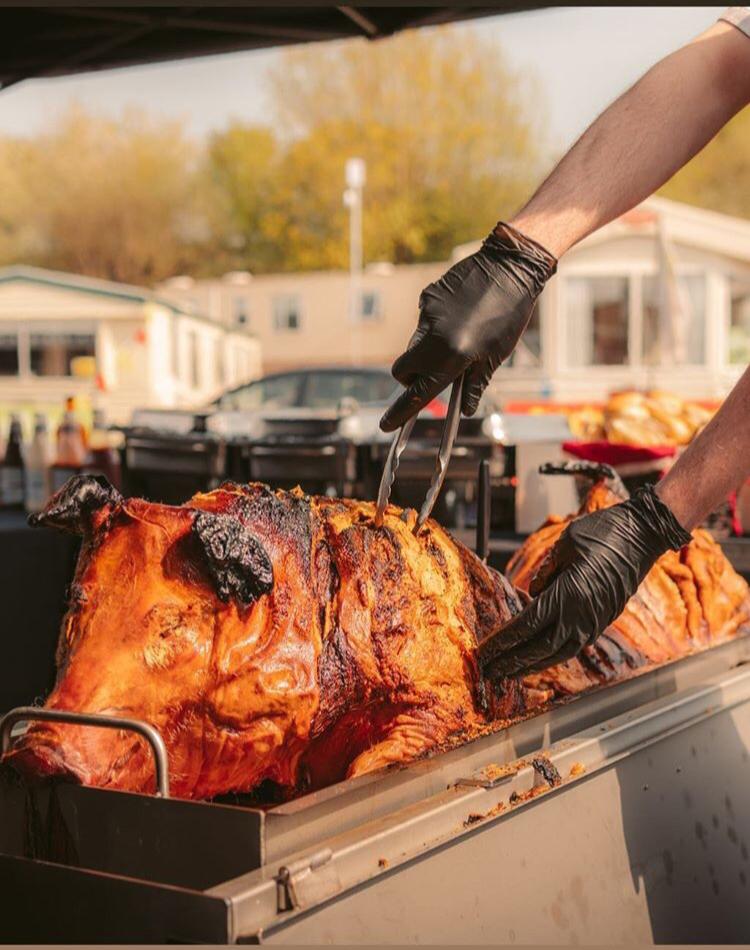 The town of Motherwell combines an industrial heritage with Roman roots and has a very varied history. If you are hosting an event in this Lanarkshire town and you would like to hire a catering company that will not only give you are great dining experience, but is also able to seamlessly blend the traditional and the modern, the Hog Roast Motherwell team are the ideal choice.
We utilise an age-old cooking method that also dates back to Roman times and we have modernised it to make it appeal to today's diners by incorporating it our own advanced cooking equipment and contemporary menus that appeal to all tastes.
We are renowned for supplying the finest slow roasted pork in Motherwell and our classic hog roast sandwiches are great for feeding people at large outdoor events. Thanks to our innovative approach, however, we are also a hugely popular choice for smaller and more formal events for clients who want restaurant-quality food and varied menus in any type of location.
Motherwell's Finest Hog Roast Supplier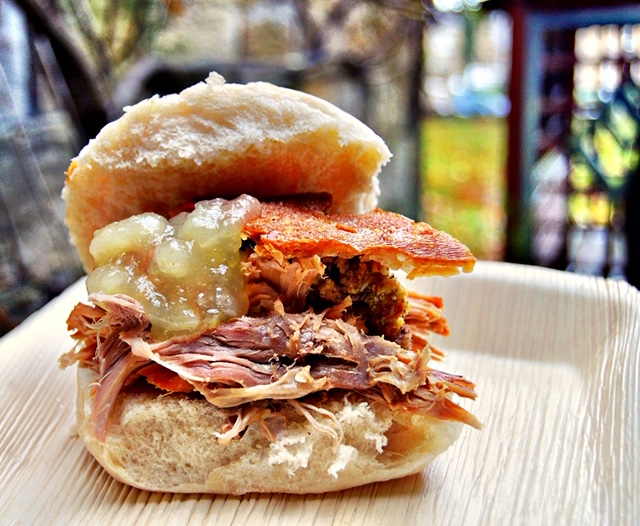 Hog Roast Motherwell's food is perfect for wedding receptions, family parties, local festivals and corporate entertaining alike. Whether you want a memorable menu to celebrate a milestone in your life, some top-quality food to impress clients or a superior spread for large-scale catering, we can do it all with our extensive buffet and 3 course meal options.
We are able to freshly prepare all of the dishes on our menus on-site regardless of the type of venue you have chosen or how many people we are catering for. Whilst our on-site chef is tending to the slow roasted meat as it cooks over several hours, our dedicated catering team will be busy creating the rest of your delicious dishes. All of our food is made using only the best locally sourced ingredients and we offer a selection of different slow roasted meats, all of which are ethically reared and just as tasty as our signature pork, as well as vegetarian, vegan and gluten-free options.
If you want a modern menu that suits all tastes, combined with traditional techniques and fully flexible catering solutions for any event in Motherwell, look no further than the Hog Roast Motherwell team.