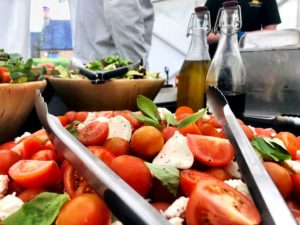 If you want the best hog roasts in Newmains and a wide range of diverse menus that are suitable for all different types of events, then you have come to the right place. Here at Hog Roast Newmains, we have many years' experience of providing unbeatable hog roasts and superior mobile catering solutions for both large and small parties, special occasions and public gatherings.
Our hog roasts are the best because we choose the highest quality ethically-reared pork and our state of the art cooking equipment is designed to be used to maximum efficiency in any environment. Our skilled chefs are experts when it comes to preparing succulent, mouth-watering meat and they have the patience and knowledge to cook it perfectly every time.
We are just as careful about choosing the ingredients for all of our other dishes too and everything on our menus is made using the best locally-sourced produce available. To get the most out of our superior ingredients, we always prepare everything from scratch on-site on the day of your event. Whilst the chef is tending to the  meat as it roasts slowly over several hours, the rest of our catering team will work tirelessly to bring the rest of your chosen menu together, ready to be presented beautifully and served right on time.
Experience A True Taste Sensation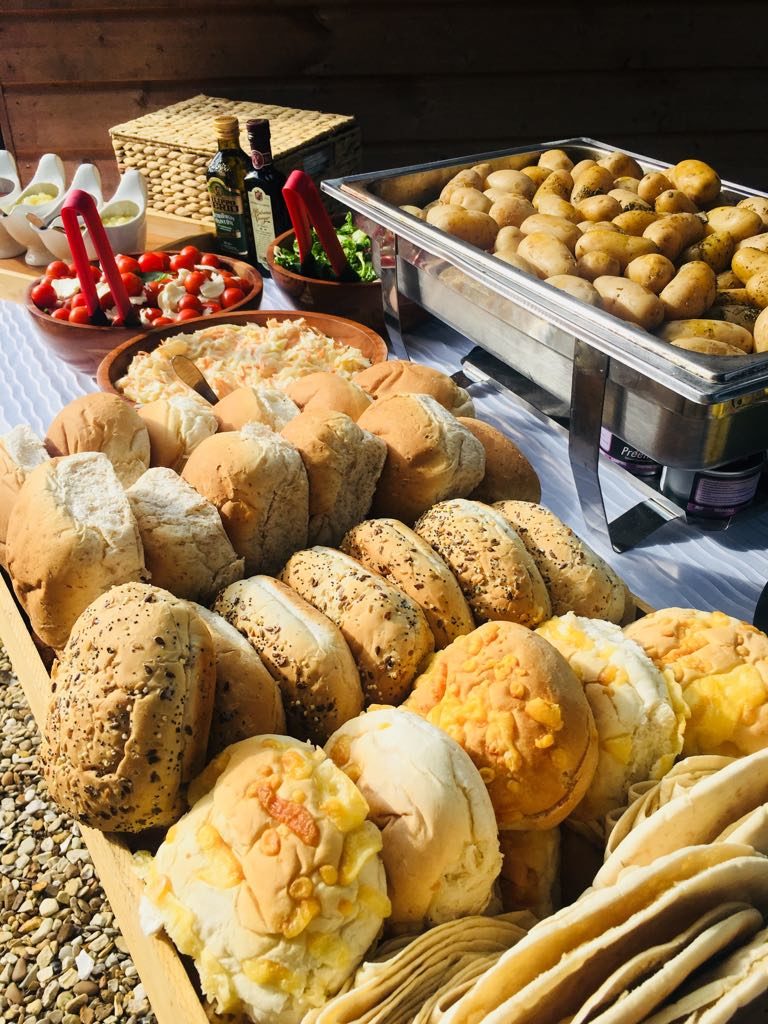 As well as providing the best pork in the area, we offer a selection of equally tasty alternative slow-roasted meats and flavoursome vegetarian dishes. The Hog Roast Newmains team can also alter any element of your menu to meet the specific  dietary needs of your guests, to ensure we cater for all tastes and diets.
For more formal occasions and extra special celebrations, we can supply elegant 3 course meals and canapes in any outdoor setting or indoor space. We can also bring along our own front of house and waiting team who will take excellent care of you from start to finish.
For more relaxed occasions, one of our extensive help yourself buffets is ideal and is guaranteed to create a fun and sociable atmosphere. If you are looking for high quality mobile catering that offers something a bit different from the usual fare, Hog Roast Newmains can give you a unique dining experience.