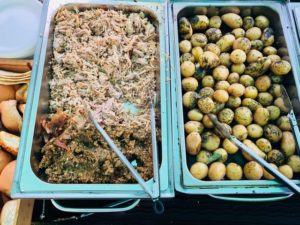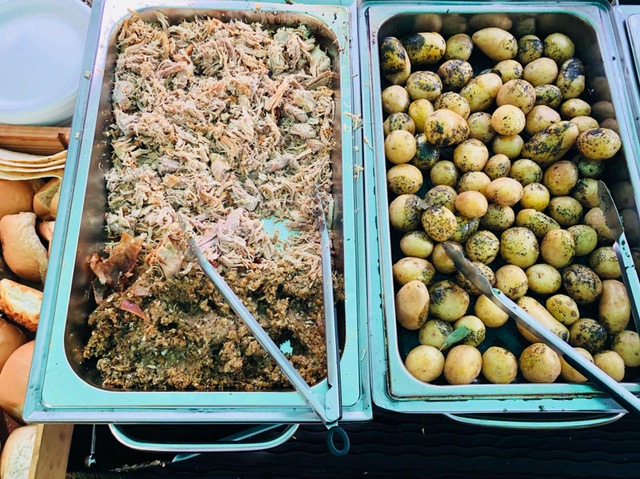 The village of Douglas lies 42 miles southwest of Edinburgh and its name is derived from the Gaelic words for 'dark water' due to its proximity to the river of the same name. This historic hamlet first appeared in official records as early as the 11th century and it developed as a village after the construction of Douglas Castle, but it didn't grow significantly until the Industrial Revolution. Douglas Castle itself was rebuilt and added to several times during its existence, before being demolished for good in the late 1930s.
Today, only one of the towers that was added in the 17th century still remains, which became a famous landmark after featuring in Sir Walter Scott's novel Castle Dangerous. The oldest existing building in Douglas nowadays is the 14th Century St Bride's Church, and there are several generations of the Douglas family buried in its mausoleum. The church also has a 16th Century clock that is still in working order, which is reputed to have been a gift from Mary Queen of Scots.
The Best Hog Roasts in Douglas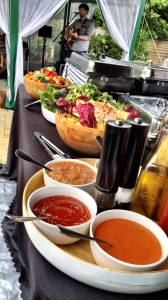 It is always a pleasure catering in an area that is so steeped in history and proud of its heritage. Here at Hog Roast Douglas, we are also extremely proud of our heritage because we believe that even though the technique of hog roasting is so old, it has never been surpassed by any other cooking method during its incredibly long history. We always ensure we do this fabulous way of cooking meat justice by only using the best locally-sourced ingredients Douglas has to offer, which are then prepared by the most skilled chefs in the business. Douglas may not be a huge place, but our clients are no less discerning about the quality of the food they expect than they would be in Edinburgh.
The Hog Roast Douglas team are committed to delivering that quality at every event we are involved in, be it a private party, a wedding reception or a publicity event to promote local tourism. We can and do cook anywhere everywhere in Douglas on a regular basis and whether you are planning an intimate indoor gathering, or large outdoor event, Hog Roast Douglas will be able to give you everything you need.