In addition to providing exceptional roasts up and down the country, Hog Roast Largs also supply professional catering machines to fellow caterers and members of the public. Anyone can try their hand at hog roasting and its part of our mission to ensure that everyone and anyone can experience the thrill of cooking a whole roasted meal for their family and friends.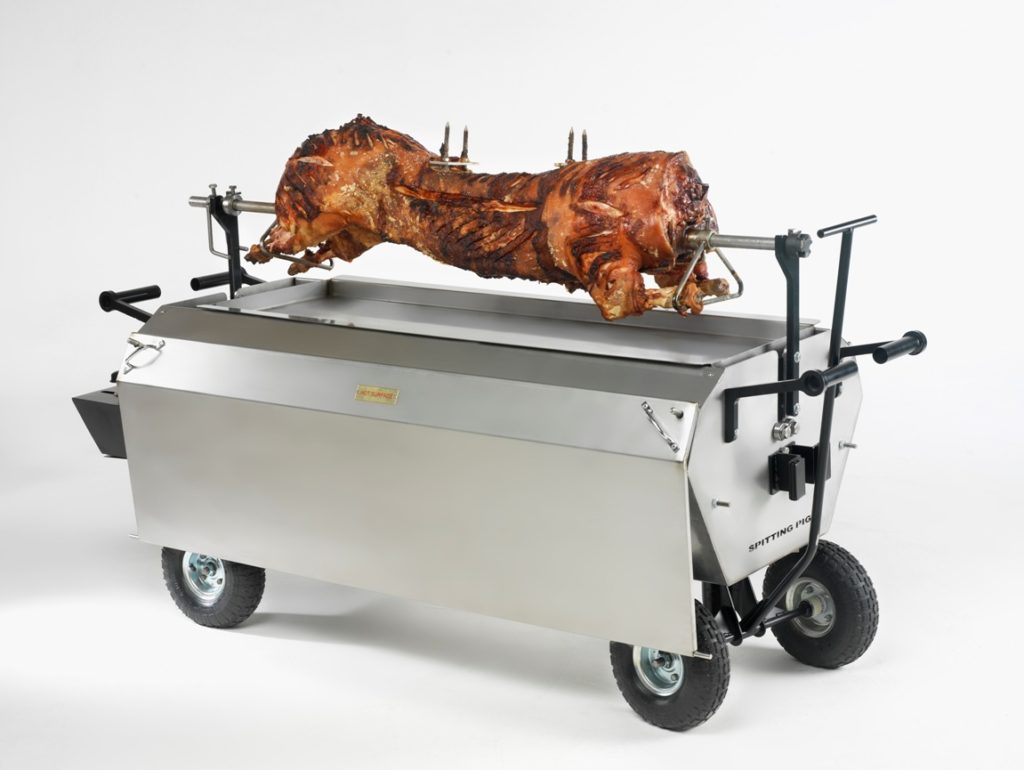 Will enquired about purchasing one of our trusty Hog Roast Largs machines just last month and the time had come for him to travel to our factory in Lancashire to see for himself the machine he was about to buy. Part of our policy when anyone enquires about buying one of our machines is to invite the client to our factory so they can see our range in person and to give them a demonstration of how each of the machines work so they can be confident they are making an informed choice with such an investment. Will had already chosen his machine however and his visit to us today was more of a confirmation call if anything, he was also interested in having a quick crash course in the art of hog roasting so that he would be fully ready and raring to go once we delivered his chosen machine.
As will was a part time chef himself he had chosen one of our larger machines, the Titan. The Titan is durable and highly efficient at hog roasting, capable of cooking two medium sized meats at once. Will was drawn to the Titan as he knew from reading online about all of the different attachments that could be added and it was this versatility that caught his eye.
We gave Will a demo of how the Titan is used and he was impressed to learn that in reality the machine takes care of all the hard work for you. As the chef all that is needed is to keep an eye on the meat every of couple of hours and voila you have yourself a Hog Roast Largs!