Alfresco dining is perfect for the summer and is one of our favourite ways to cater when the sun is shining. Alfresco catering can be as formal or informal as you choose, but we find that buffet catering is usually our most popular option. Our usual menus can be served alfresco if you choose, but Hog Roast Tarbolton have now produced a new Alfresco menu for you to enjoy in summer 2021 and beyond…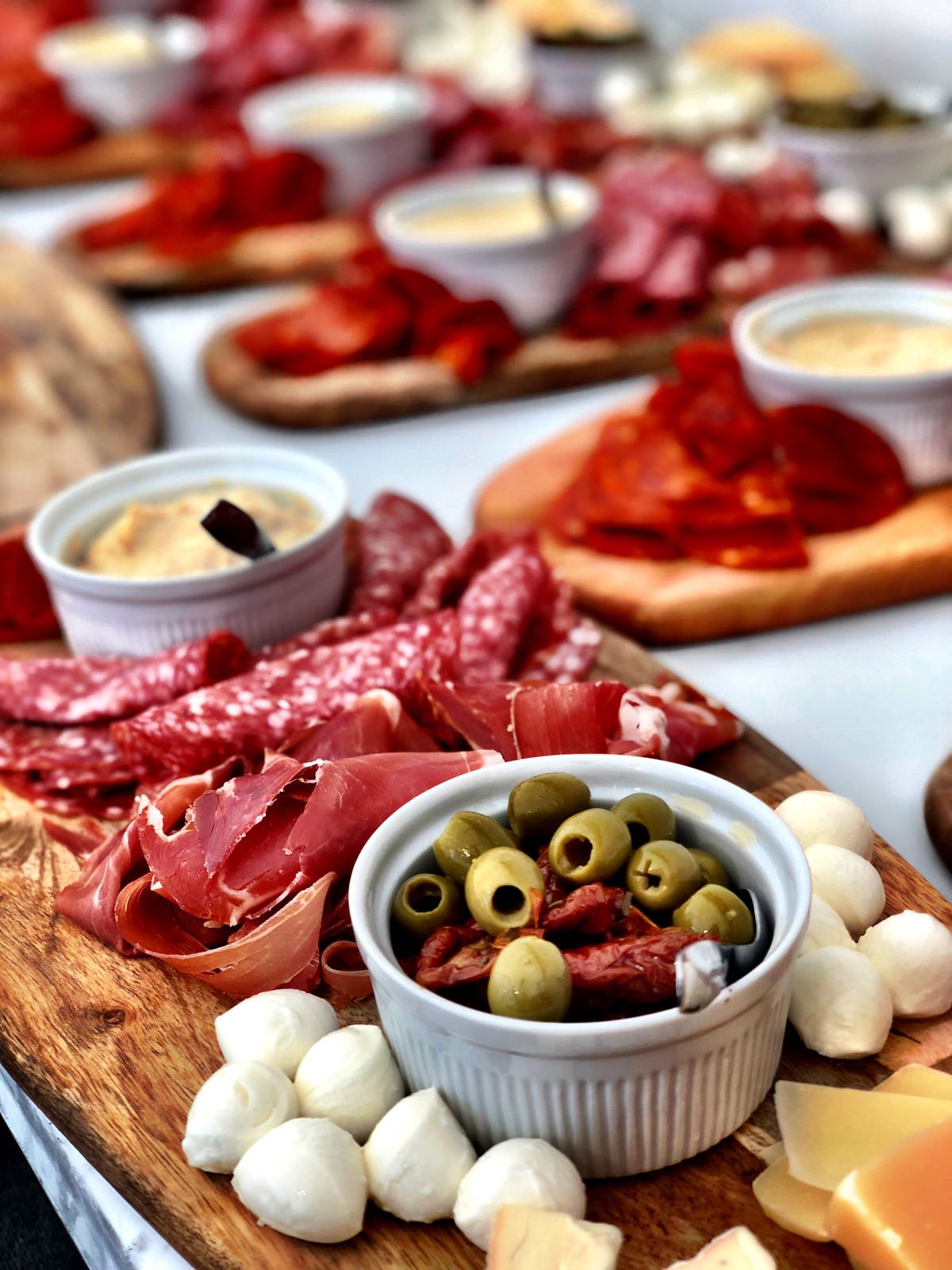 Our alfresco menu starts with a delicious selection of cold dishes, including meats, cheese, olives and sundried tomatoes. This selection is served with fresh crusty bread which can be dipped in olive oil and balsamic vinegar. This selection is the perfect starter for a hot summers day and will go down a treat with large or small quantities of guests; we always ensure to bring more than enough food to go around.
The main course is our usual Hog Roast Tarbolton slow-cooked pig, served with your choice of salads and potato dishes. You have the option of adding more meats and sides, depending on your number of guests- but we are happy to advise you on this once we know more about your event.
For dessert, you can choose tow of our standard dessert options, including profiteroles, fruit salad and cheesecake. Your desserts will be served elegantly with fresh berries and cream, to make them look delicious and appetising.
This menu is all served buffet style on wooden boards and plates. The guests will be able to help themselves and eat from our bamboo bowls, cutlery and napkins. We pride ourselves in presentation for every menu we provide, but our alfresco menu is presented with even more care, to create an authentic, outdoors feel.
Do you want to book your alfresco catering with Hog Roast Tarbolton? If so, get in touch today and we will be happy to help. To book, we need to know your location, event date and an estimate of guest size. We hope to hear from you soon!