A summer fair is one of the best ways to spend the afternoon, whether it is a town fair, a school fair or a country fair! Summer fairs should be filled with fun, great weather and amazing food options- and a hog roast is sure to be a success if supplied by Hog Roast Gordon.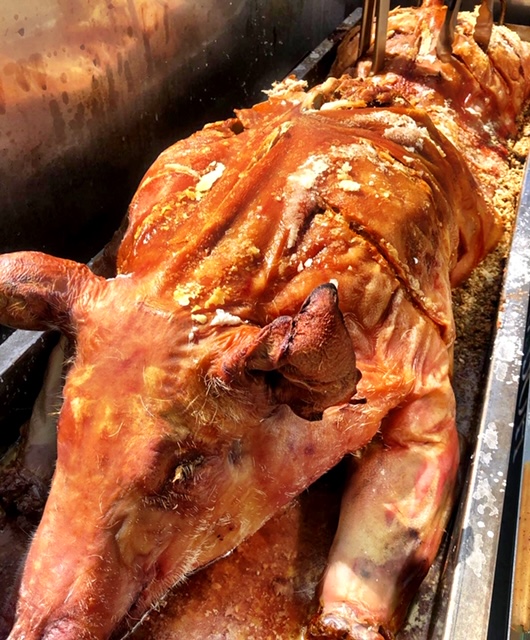 Our hog roasts are perfect for outdoor catering, and we can supply food for as many people as you may need. The machines we use can cook two pigs at the same time, with a glass panel to allow your guests to see the food cooking. For a summer fair, we know the importance of showing off our food in a way that will appeal to and attract your guests. Once the hog is ready, it can be presented on a spit-roast, for the authentic hog roast look! Showing off the succulent roast is sure to get everyone's mouth watering, as they see their meal presented in such an excellent way.
Alongside a pig, Hog Roast Gordon can also supply several other dishes, to ensure there is something for everyone. This can include a selection of bread roll for the perfect lunch, or a number of other meats and sides to create a range of buffet options. Our sides range from seasonal vegetables and salads to roast potatoes and homemade stuffing.
Our catering is designed to suit the needs of your event, so we can work with you to create your perfect meal package! This can include options to cater to a number of dietary requirements, including gluten-free, dairy-free and vegetarian. We have catered to events with as few as 20 people, all the way up to events with over a thousand guests, so we have a catering package to suit any need.
Do you want Hog Roast Gordon to cater for your summer fair? Summer bookings are filling up fast, so get in touch today to avoid disappointment. Simply fill out our handy enquiry form and someone will be in touch!