Hosting a corporate seminar is a great way to boost your business. Not only is it a great networking opportunity, but it is also a great way to increase your brand credibility and awareness. Whether it is an external speaker who is talking to your employees or someone from inside your business, a corporate seminar is a great event to host.
After a spike in the number of people cycling in the past year, a popular bike repair business, who specialise in everything from simple puncture repairs to personalised bike modifications, have been eager to expand their services and products. To raise awareness of their business, the CEO hosted a corporate seminar for avid cyclists and local cycling charities and organisations. As part of the seminar, guests were invited to listen to a speaker, take part in some group activities and enjoy a delicious lunch, provided by Hog Roast Largs.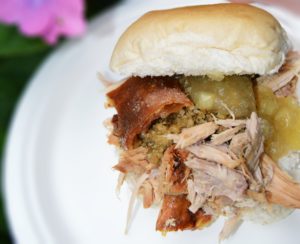 For the lunch menu, we needed to provide dishes that were both tasty and nutritious- but could also be served and enjoyed in a brief lunch break. We decided to serve a selection of cooked meats, including our famous Hog Roast Largs slow-roasted pork, which would be served in a selection of bread rolls and wraps. All of our dishes are prepared on-site, so you can guarantee freshness and great flavour in every mouthful. Alongside the rolls and wraps, we also served a selection of salad options, to create a balanced plate that was full of flavour!
The guests enjoyed the food that we provided, as it was far fresher and tastier than any pre-packaged sandwiches or fast food could be. Once the lunch break was over, the guests returned to their seminar, leaving our team to get to work removing our rubbish, equipment and machines from the site.
This catering package isn't the only style of catering we can provide at Hog Roast Largs. We have 7 corporate menus that can each be customised to suit your needs. To book your catering today, or to find out more information, simply get in touch with our enquiry team today.