Looking for an outstanding caterer for your upcoming event? Look no further than Hog Roast Ayr! When you hire Hog Roast Ayr to cater at your event you can rest soundly in the knowledge that you are in good hands. Our head chef John has over twenty years of experience in catering and has personally worked in every aspect of catering ranging from fine dining to corporate events, winning many awards for his food over the years!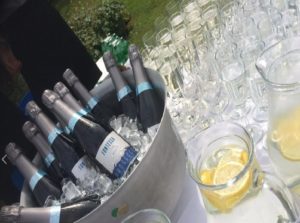 A new service that Hog Roast Ayr is proud to offer is our bar and drinks service. When we cater at your event, we are able to also do all of the drinks as well making the service much more streamlined for yourself and you only have to rely on Hog Roast Ayr instead of dealing with two separate companies- we offer the while package!
When you choose to include our bar service in your event you will get a fully professional team who can serve all your favourite alcoholic and non-alcoholic drinks. For larger events we can offer a cash bar and are able to provide a prepaid bar for any and all events. Whether you are planning a wedding and need to keep your guests merry and dancing all night long we can offer a fully stocked alcoholic bar service and drinks reception, or if you just want us to provide some tea and coffee and/or soft drinks for your get together with friends- Hog Roast Ayr are able to take care of it all for you!
Having been in the catering business for over two decades Hog Roast Ayr and our head chef John certainly know the business. We know that anything that makes life easier for the client means we are doing a better job and so by pairing our new drinks service along with the spectacular catering we are known for we can make your event planning that bit easier and take care of all of the guests for you!