Here at Hog Roast Cumnock, we love being able to give people everything they want for their special day  by providing them with their ideal menu in their dream location! We are able to do this because we have a vast range of varied menus and the ability to cook in any environment whilst always managing to deliver superb results! It was for those two reasons that Sarah and Ryan hired us to cater for their lakeside wedding reception last weekend. Since getting engaged they had dreamed of tying the knot in their favourite location, but they didn't think it would be possible to hire mobile caterers who could deliver the standard for food they wanted for their big day in that location. That was, of course, before they came across Hog Roast Cumnock's website and realised that they really could have everything they wanted!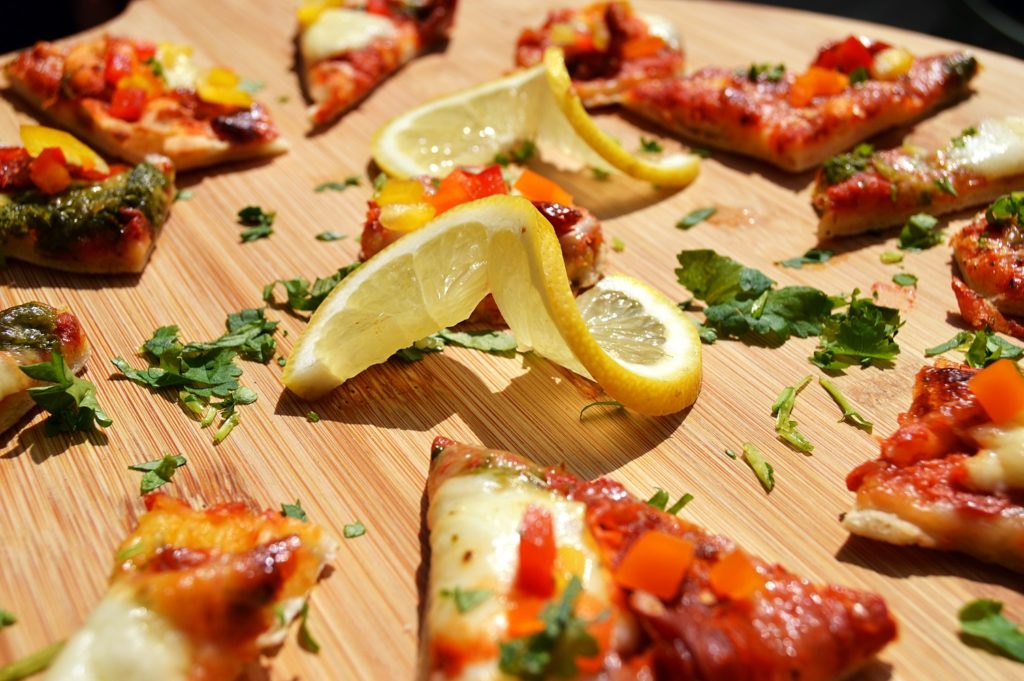 They were pleasantly surprised that a company who specialises in hog roasts could provide such diverse menus and be able to cater for all diets. They also loved the fact that the Hog Roast Cumnock team are 100 percent committed to making everything from scratch on-site using only the finest locally-sourced ingredients!
Speaking of ingredients, the couple found themselves spoilt for choice when it came to choosing which of our delicious wedding menus to go for and after much thought, they opted for one of our more formal options, which included a canape welcome reception for the happy couple and their guests upon arrival, with a break before the main meal for lots of nice waterside photos to be taken.
When their big day finally came, everything ran like clockwork because our experienced mobile catering team take just as much pride in the level of service we provide as we do with the food we produce. The canapes, which included smoked salmon, mini pizzas and dim sum, were devoured enthusiastically by the guests and they enjoyed taking lots of photos whilst we were putting the finishing touches to the salad Niçoise starter and tending to our signature hog roast that had been cooking slowly all morning.
The couple loved Hog Roast Cumnock's food and so did all of their guests, and they thanked us for providing such a high quality wedding feast in their dream location!