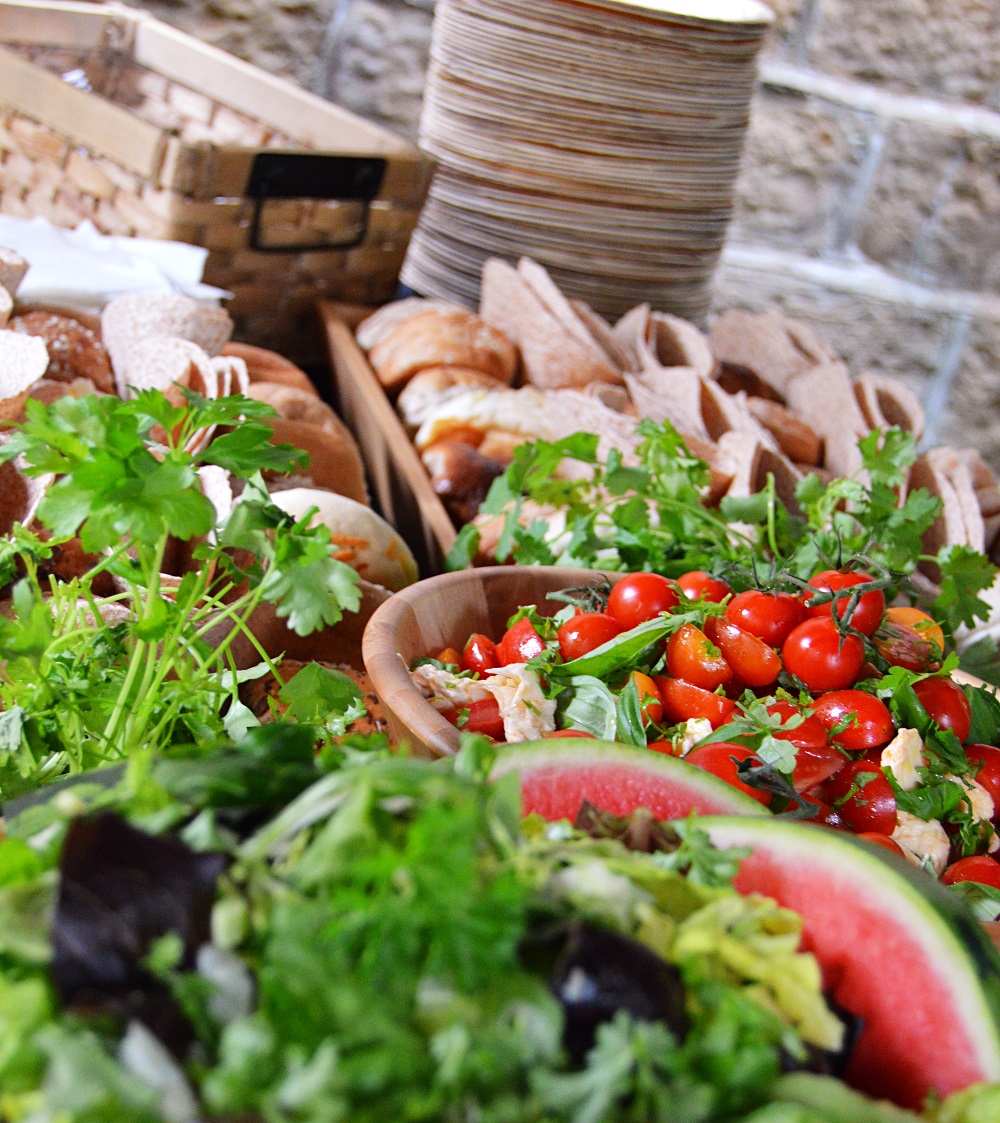 Starters, the appetiser before the main event. You don't want something too filling but it's your wedding day, so you definitely want something super tasty and well presented. Hog Roast Dundonald's plated starters are guaranteed to be scrumptious, beautifully presented and served to your tables.
What options are there?
Roasted Gressingham Duck Breast – served pink on fresh seasonal lettuce leaves with a sweet and zesty orange and pomegranate dressing
Heritage Tomato and Beetroot salad – sliced beef heritage tomatoes layered with slices of buffalo mozzarella placed on a medley of grated beetroot and seasonal leaves seasoned with cracked black pepper and finished with a drizzle of sweet balsamic vinegar.
Smoked salmon – swirls of smoked salmon and Atlantic prawns served with avocado and a dill and mustard dressing alongside brown bread and butter.
Homemade Soup of the Day – soup of your choice served with a crusty roll and a portion of salted butter
What to expect?
Each starter is freshly prepared and plated on site by Hog Roast Dundonald's head and sous chefs. The waiters and waitresses will then serve these to the table. Any vegetarians will be known beforehand so that they can have theirs separately to any meat-option starter. The Heritage tomato and beetroot salad and the smoked salmon are served cold, and the roasted duck and soup are served hot.
What does Hog Roast Dundonald recommend?
Homemade soup of the day is always a safe choice. In the past Hog Roast Dundonald has served tomato and basil, carrot and coriander, spicy parsnip, roasted red pepper and pea soup. Enjoyed with a crusty roll. This is a good option if you have many vegetarian guests as it goes down well with everyone.
The smoked salmon starter is also super delicious and compliments champagne if this is your choice of reception drinks. It always goes down well with guests however, not everyone likes seafood.